Q: Mentorship, active participation, and furry companions – what do they have in common?
A: They are just a few of the many ways students are getting the most out of their Princeton Startup Immersion Program (PSIP) experiences this summer.

Like last year, PSIP is largely remote for 2021. While we all know Zoom fatigue is real, remote work can be isolating, and getting back to in-person opportunities is something many of us are eagerly awaiting, PSIP students are learning how to make the most of what they have to work with in a real-world, non-academic setting; skills that foster creativity, empowerment, and relationship building.
 
Our PSIP host companies, located across the world in Shanghai, Tel Aviv, and New York, are invested in making this 10-week experience rewarding for everyone. Thoughtfully balancing the need to advance goal-oriented projects with the desire to expose students to the many facets of startup life, while providing the flexibility necessary to cultivate a healthy work-life balance, the PSIP host companies are creating impactful internship experiences.
"I really appreciate that the Starburst team wants interns to work on the projects that particularly draw their interest, ensuring motivation, engagement, and commitment. The remote platform has allowed me to develop a healthy daily routine in which I can effectively do my work, see friends, exercise, and occasionally watch a movie. I am excited for the projects I will be working on in the future and what I will learn about in regard to space and innovative technologies!"  Xabier Sardina '24, ORFE, Starburst Aerospace Tech Analyst Intern
If you are still wondering about the furry companions, your wait is over! With many people still unable to meet or work directly with their human colleagues, keeping non-human colleagues close has been a welcome reprieve from the computer screen. I would guess that our faithful sidekicks are equally appreciative of the extra time with their person.
"I've found that the whole team is extremely supportive and enthusiastic about their work, always happy to discuss concepts or brainstorm ideas relating to a project. I have been enjoying working virtually, and have found the daily meetings and coordination on tasks helpful for minimizing Zoom fatigue. I also moved my dog's bed next to my desk, for company while I work!"  Yael Stochel '22, COS, NLMatics NLP Engineer Intern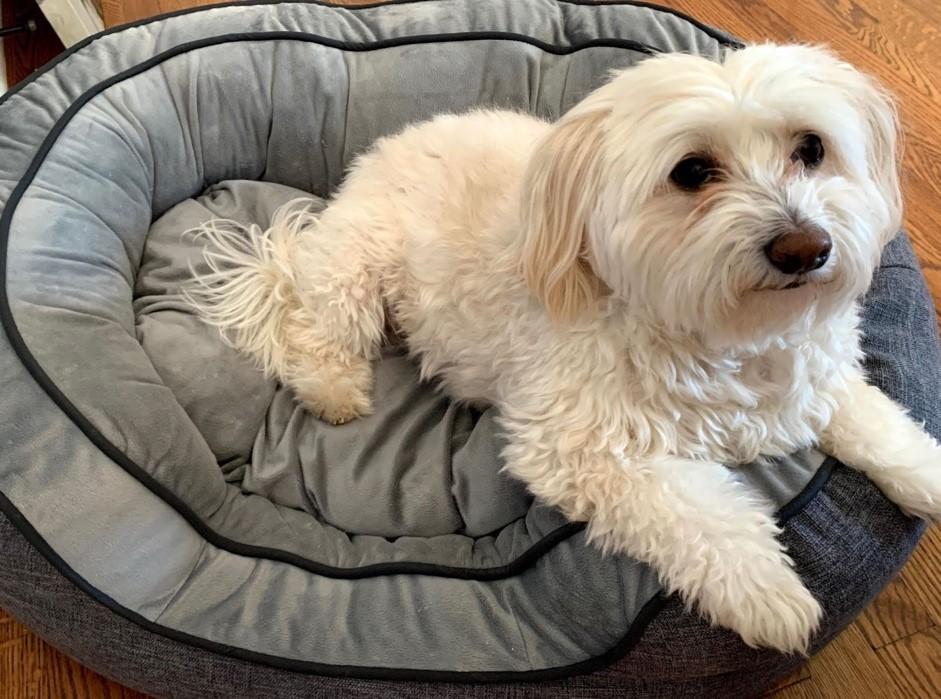 As we begin transitioning back to a version of life as we knew it pre-pandemic, PSIP students will be well-positioned to apply the skills they've learned to create a better, more flexible, and more dynamic post-Princeton future for themselves. One that hopefully still includes plenty of time with faithful furry companions.