The Princeton Startup Immersion Program (PSIP) interns spent the summer working at emerging startup companies across the globe. 
Yash Thakkar spent ten weeks at NoTraffic, a software company in Tel Aviv, addressing traffic challenges through an AI-powered signal platform that connects road users to city grids. 
Thakkar was surprised at how transformative his PSIP experience was in such a short time. "Having the opportunity to immerse myself in the vibrant culture of Israel, form meaningful relationships with my fellow interns, and have an enriching work experience has been extraordinary," said the rising computer science sophomore. 
"I was able to collaborate directly with the company's co-founder on a project that held substantial significance for the organization and was treated as a trusted team member. - Yash Thakkar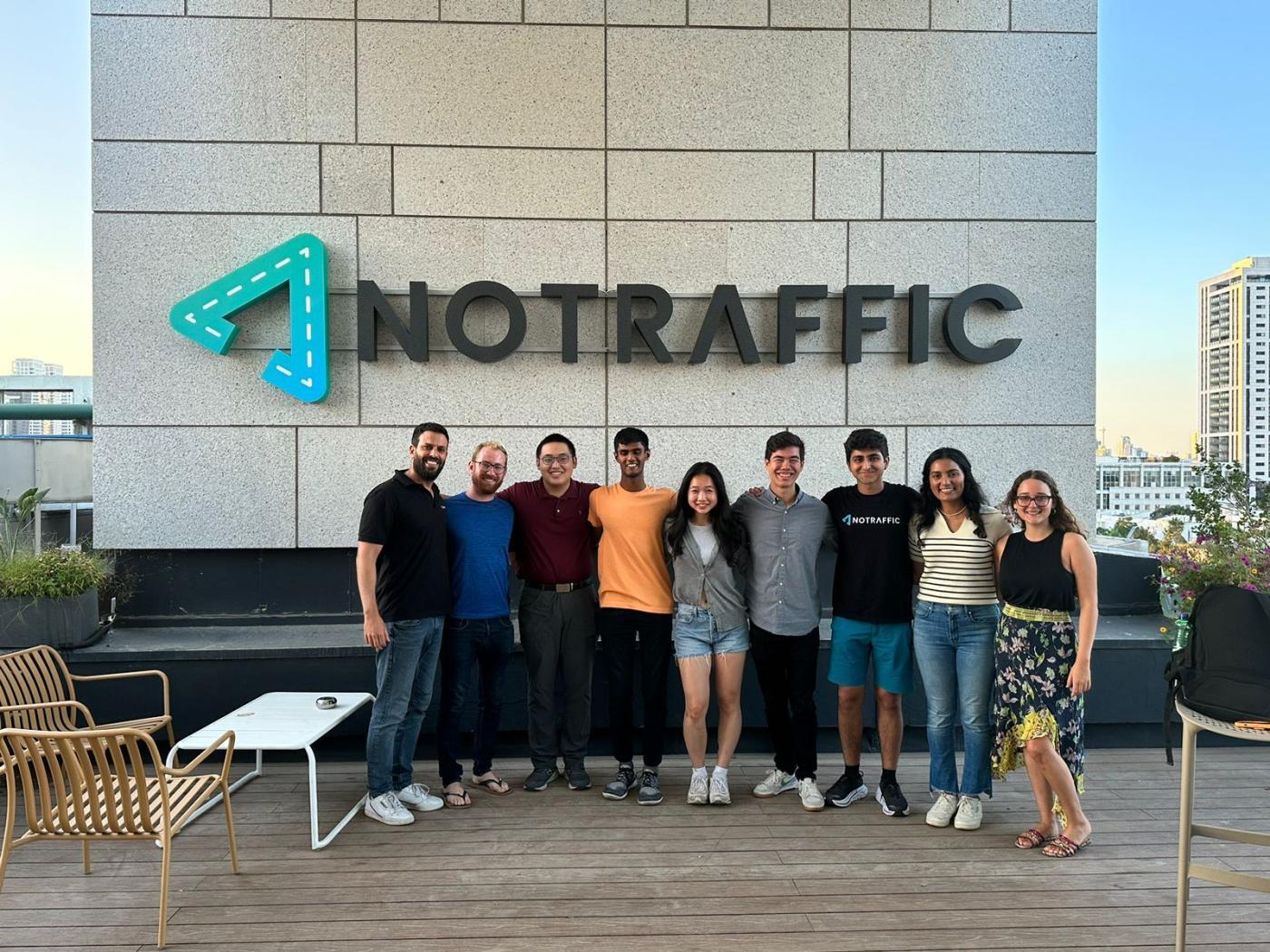 Here's what the NoTraffic team had to say about Thakkar and his fellow PSIP interns; "From diving into challenging projects to infusing fresh perspectives, their dedication and enthusiasm have truly impressed us. While we're sad to see them go, we're excited about the bright futures that await them. The knowledge they've gained and the connections they've formed will undoubtedly propel them to great heights."
Thank you to the NoTraffic team and all our 2023 host companies; we can't wait to send you a new batch of tigers next summer!
If you are a Princeton student interested in participating in PSIP for summer 2024 we would be happy to notify you when the application opens.