The problems societies face today are complex, if not wicked. Gender equality, water scarcity, climate change, social justice, food scarcity, natural disaster response, political engagement, the future of work...just to name a few. They signal that making any progress will demand a robust partnership of the humanities, social sciences, science, and technology, where the respective expertise will be united utilizing design practices. 
Solely focusing on science and technology innovations for solving our great challenges is a guarantee of failure. Progress to improve the human condition will be denied without deep understanding of human experiences, broad contexts, multiplicity of relationships, politics, and cultures. Human-centered inquiry, sustainability, and social justice need to be baked into our thinking to develop the kind of solutions humanity needs as well as to create our world's future leaders.
The Humanistic Design Speaker Series brings to campus speakers that highlight how broad, yet deep domain expertise can be brought together through design to enhance the human condition. This spring series brings up-and-coming scholars from outside to our campus to discuss their efforts in humanistic design
By bringing these speakers to campus, we will understand emerging insights into critical areas impacting the planet and human condition. If you are interested in how science and humanities partner through design to create a better world, please attend.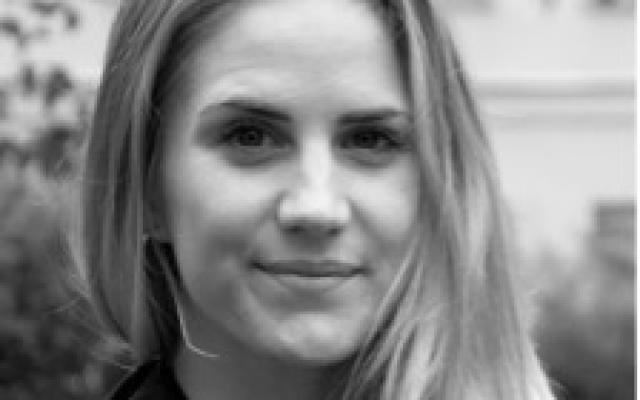 March 29, 2023 at 4:30 pm
Beyond the Cyborg Imaginary: Neuroprosthetic Limbs and Embodied Science-in-the-Making
What happens when a technology designed to connect two systems—human body and prosthetic machine—opens up to a third system—a social world—full of sensory and relational intensities? Drawing upon two years of ethnographic fieldwork across clinical trial, laboratory, and home sites throughout Sweden, Middleton anchors this question in the lived experiences of the first six people to live with cutting-edge neuromusculoskeletal prosthetic limbs. In this talk, Middleton examines how patients' homes, bodies, and sensory experiences become key, if not obfuscated, sites of science-in-the-making. Middleton will also address the role of anthropology and ethnography in humanistic design, specifically related to the development of medical and embodied technologies.
Alexandra Middleton (she/her) is a medical anthropologist whose research examines lived experiences of highly experimental science, embodied technologies, and homes as key sites of science-making. Her work integrates feminist studies of science and technology, embodiment studies, neuroscience, disability studies, sensory ethnography and design anthropology. Middleton's first book project, The Connector, follows the first people to live with intimately integrated neuromusculoskeletal prosthetic limbs in Sweden. Her work has appeared in journals such as Frontiers in Neurorobotics, BioSocieties, and the Journal of Pain Research, and has been supported by the National Science Foundation, American-Scandinavian Foundation, the European Research Council, and Princeton's Porter Ogden Jacobus Fellowship.
Middleton is currently a postdoctoral research fellow at Lund University in Sweden, where she also lectures in the Medical Humanities program at the Lund School of Medicine. Middleton received her PhD in Anthropology from Princeton University in 2021 and a BA in Cultural Anthropology, with studies in pre-medicine and neuroscience, from Duke University in 2013.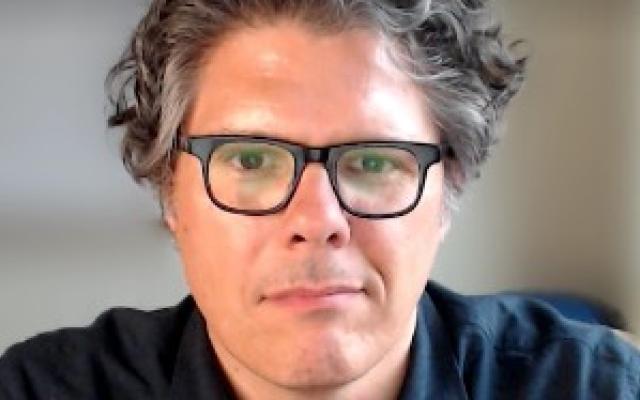 April 12, 2023 at 4:30 pm
In this talk, Carl will share his new book, Design as Democratic Inquiry. This book discusses a series of projects grounded in collaborations with communities and institutions. In these collaborations, Carl explores the potentials and limitations of design to participate in democracy through what he calls design experiments in civics. In particular, Carl explores how, as engaged designers, we might contribute to the work of communities and institutions who explore alternative civic imaginaries, which keep our democracies vibrant. This requires rethinking the stories we tell about design, how we practice design, and how we theorize design. Rather than repeating the heroic tales of innovation, Carl argues for embracing design as fragile, contingent, partial, and compromised: designing becomes a way to care for our collective futures together.
Carl DiSalvo (he/him) is an Associate Professor in the School of Interactive Computing at the Georgia Institute of Technology. His work explores the political qualities of contemporary design, and he is particularly interested in participatory and critical approaches to making and using technology. He is the author of Design as Democratic Inquiry and Adversarial Design, co-editor of Participatory Design for Learning, and an editor of the journal Design Issues.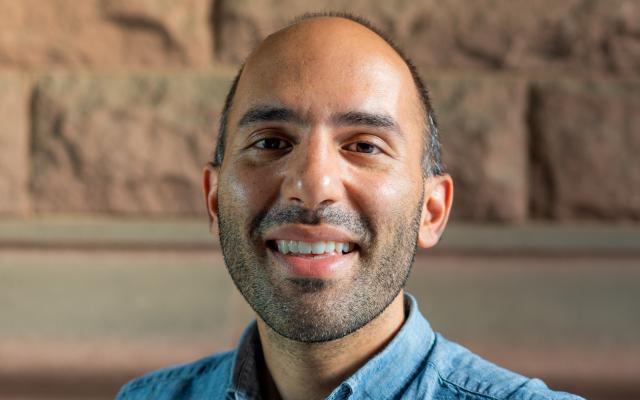 February 27, 2023 at 4:30 pm
Counter-Engineering: Designing for Liberation
With its grounding in the natural sciences and mathematics, engineering design is often promoted as a neutral practice of solving problems in the public interest. Nevertheless, engineering design as we know it emerged and developed alongside – and has long helped reproduce – relations of capitalism and empire, with all their attending forms of social domination and environmental destruction. Given this history, what then might be the role of engineering in contemporary movements for social and environmental justice? How might engineering be reconfigured to further the cause of liberation – rather than deepen relations of domination? 
Bridging work across design theory, architecture, engineering, and science and technology studies, the talk examines the possibilities of counter-engineering: the reconfiguration of engineering expertise and tools to challenge hegemonic power structures and strengthen movements for justice and equity. Using examples from ongoing collaborative research into the history, politics, and radical re-imaginings of Mexico City's vast and deeply unequal urban flood control system, the talk will focus in particular on the difficulties of contesting – and redesigning – the large-scale and ubiquitous engineered infrastructures that shape contemporary life.
Dean Chahim is a cultural anthropologist and environmental engineer whose work examines how urban environmental injustice is produced and contested through engineering practice. He is currently an Assistant Professor of Sociology and Anthropology at the University of Texas at El Paso and was previously a Princeton-Mellon Fellow in Architecture, Urbanism, and the Humanities.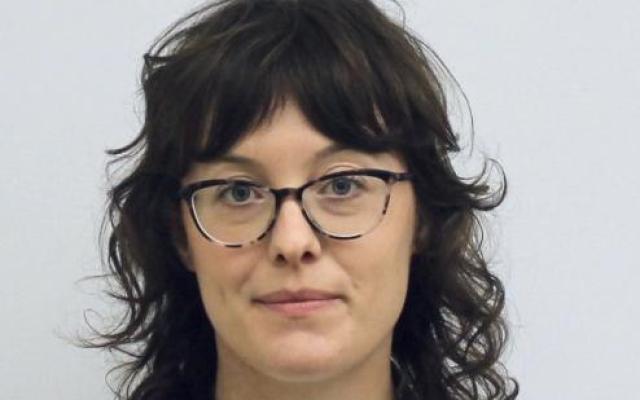 February 21, 2023 at 4:30 pm
Patchwork: The Hidden, Human Labor of AI Integration within Essential Work
With the onset of the COVID-19 pandemic in the United States, "essential workers" were recognized as performing the necessary labor to keep the country running. Millions of these workers are in waste industries, performing manual labor such as cleaning, garbage collection, and sorting recycling. To mitigate the risks associated with this work, there was a corresponding push to introduce automated technologies in waste industries to safeguard both the public and workers from heightened possibilities of contamination. Yet, decades of design and human-computer interaction (HCI) research shows that the introduction of automation into workplaces is not an easy transition; instead, it often transforms and displaces existing work practices. Drawing on participant observation and interviews with waste workers, this talk will describe how these systems were put to use in daily practice — detailing the complex acts of integration performed by waste workers as they were tasked with smoothing the relationship between robotics and their organizational, social, and material environments. In doing so, it offers the concept of "patchwork:" human labor that occurs in the space between what artificial intelligence (AI) purports to do and what it actually accomplishes. Expanding design scholarship on the (in)visibility of work, this work argues for more holistic understandings of AI development that both acknowledge these on-the-ground contributions and work to demystify the perceived superhuman precision of AI. It contributes to discourses on ethical AI by situating essential workers as a key source in developing best practices for deploying new technologies and evaluating pilot projects.
Sarah Fox is an Assistant Professor at Carnegie Mellon University in the Human Computer Interaction Institute, where she directs the Tech Solidarity Lab. Her work examines how the deployment of AI within essential sectors reshapes existing work practices, with a focus on developing systems that center workers' needs and expertise. Her research has earned awards in leading computing venues including ACM CSCW, CHI, and DIS, and has been featured in Design Issues, the Journal of Peer Production, and New Media and Society. She holds a Ph.D. in Human Centered Design & Engineering from the University of Washington.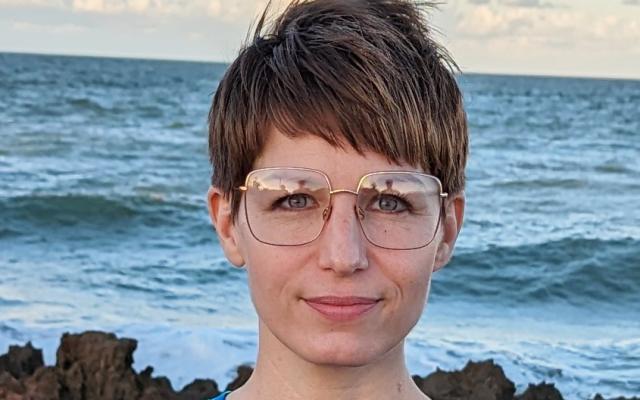 February 6, 2023 at 4:30 pm
Becoming Data-Driven: Designing, Administering, and Resisting the Smart City
In the global, data-driven smart city movement, digital data and big data analytics have become an unquestioned, obligatory passage point for administrative decision making at the federal, state, and city levels. This form of policymaking, referred to as data-driven governance, often takes place with and through designed data dashboards and visualizations. Here, seeing what the data says is proffered as a more accurate, perceptive, and efficient path to problem solving—for tracking anything from wildfires to viral outbreaks to economic crises. These burgeoning modes of administration have also generated an enormous market: the smart city infrastructure market is projected to increase by nearly 58 billion US dollars by 2026. 
New forms of data, and the smart infrastructures that generates it, allow for new opportunities to design for better cities and societies. However, as has been clear in its unfolding, deliberate design and already marginalized voices have not been incorporated into the smart city planning process. This talk will offer insight into the every day of becoming smart and data-driven and its social and material effects. These governing modes require new administrative techniques (e.g. data science) and new infrastructures (e.g. sensor networks). Accordingly, the global investment in smartness is reshaping the aesthetic and experiential constitution of urban spaces, as well as the labor of public administration—with lived consequences for the city's most vulnerable communities.
Leah Horgan is a critical informatics scholar and designer whose work examines the intersection of technology, design, and urbanism. They are currently a Computing Innovation Fellow at Northeastern University working in the WEDJ (Wylie Environmental Data Justice) Lab.