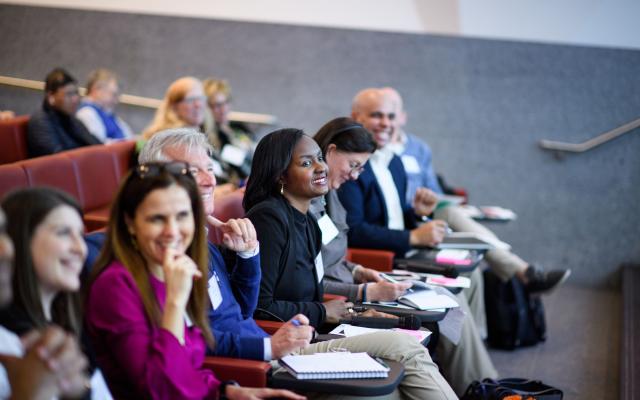 Innovation Forum is an annual competition and networking event showcasing Princeton research with commercialization, or cultural and societal potential. Princeton faculty, research staff, postdocs, and graduate students present their research in a three-minute presentation to the audience and a panel of judges, followed by a question and answer period. Following the presentations is a poster session and networking reception where participants can further discuss and demonstrate their research.
Prizes totaling $30,000 are awarded to the top three entries in each of two tracks:
science and engineering innovations
social sciences and humanities innovations
Date and Time: September 29, 2023 at 12:30 pm
Location: Frist Campus Center, Multipurpose Room A
Learn about innovation forum 2023 and register
Innovation Forum is co-sponsored by the Office of Technology Licensing and the Humanities Council at Princeton.
---
New this year is a breakout panel discussion immediately prior to Innovation Forum featuring Princeton faculty in our new Design for Innovation program.
Date and Time: September 29, 2023 at 11 am
Location: Frist Campus Center, Multipurpose Room B
2023 Judges
Humanities
stem
2022 Results
Science, Technology, Engineering, and Math
Humanities and Social Sciences